The Science Media Centre is teaming up with Wiki New Zealand in a partnership aimed at improving understanding of the role science plays in everything from agriculture and the environment to healthcare and high-tech innovation.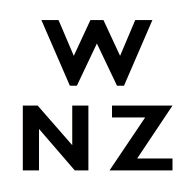 The SMC has become the science category sponsor of Wiki New Zealand, a registered charity which has generated hundreds of graphs and visualisations based on key sets of data that have been made available to the public.
In the coming months, Wiki New Zealand will graph new sets of science-related data as they are published, offering them to media outlets and to the public for free reuse.
The explosion in big data and increasing availability of tools to make sense of it has led to new forms of data-driven journalism in newsrooms around the world. Changes in media consumption patterns are also seeing increasing demand for visually-driven stories with infographics and news data applications providing context and insights alongside text-based articles and videos.
"There is a deluge of data from the scientific community, the government and the private sector, but much of it isn't available in a user-friendly format," said SMC manager Peter Griffin.
"Wiki New Zealand specialises in putting this type of information together so it is instantly easy to understand. Their visualisations are clean, interactive and vetted for accuracy. Our partnership means more sets of science-related data will get the Wiki New Zealand treatment."
Visualising innovation
The partnership kicks off this week with a special on innovation. Wiki New Zealand has graphed key indicators from the Global Innovation Index 2013 as well as the data sets used in Get Off The Grass, the critically-acclaimed book by the late Sir Paul Callaghan and Professor Shaun Hendy.
Wiki New Zealand founder Lillian Grace said, "We are really excited to have support from the Science Media Centre who are also committed to providing content that is unbiased and accessible. Together, we will be able to produce science-related content for everyone to use and share."
Wiki New Zealand's visualisations are available in a number of formats for re-use and embedding on third-party websites. The raw data is also available for download.
The data visualisation partnership builds on the SMC's ongoing work on science-related infographics which so far cover issues as diverse as the blood alcohol limit, obesity, mobile phone radiation and greenhouse gas emissions.
Visit Wiki New Zealand and click on the science tab to bring up science-related visualisations.
View the full article